There is a saying, "Don't do for your child what they can do for themselves." It has become my parenting motto as I strive to prepare my children for the real world.
But what are age-appropriate options?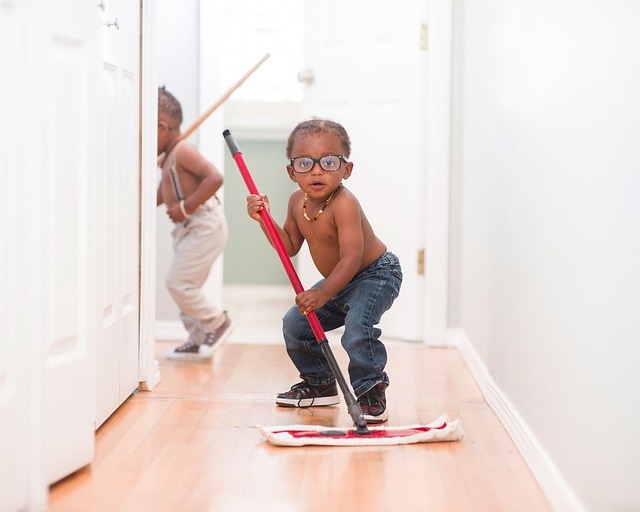 Age-Appropriate Cooking and Chores List
To help you get started passing the baton of responsibility to your children, I've created a free, printable list of age-appropriate cooking and chore ideas. Each list builds. For example, a 4-year-old should be able to do all ideas in the 1-4 year lists.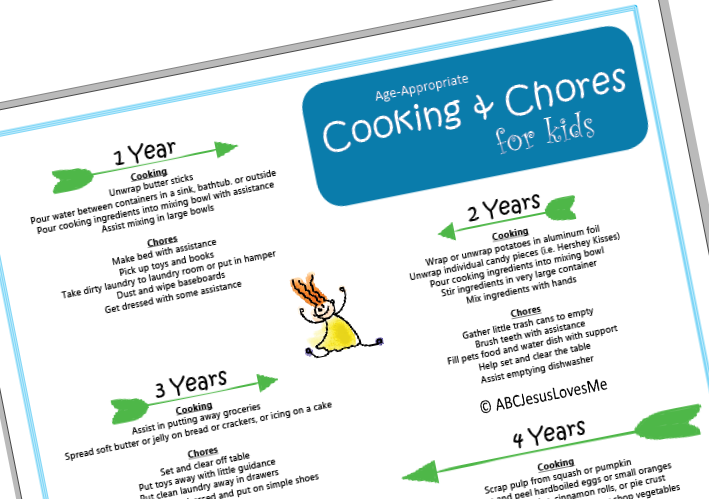 Getting Started
This list is in no way exhaustive, nor will every activity work for every situation. Use wisdom to decide what is best for your child.
When my children were younger I didn't want to give them responsibilities greater than their developmental ability. But I learned that most of the time my children were able to do much more than I thought!
One more thought. A child will not inherently know how to do all of these activities. Training must occur before responsibility can be expected. If you have never expected help from your child, I encourage you to begin with the activities listed for a 1-year-old and build as training occurs.
So we return to the beginning thought in this blog post. What are you doing for your child that he or she can do themselves?
More Ideas