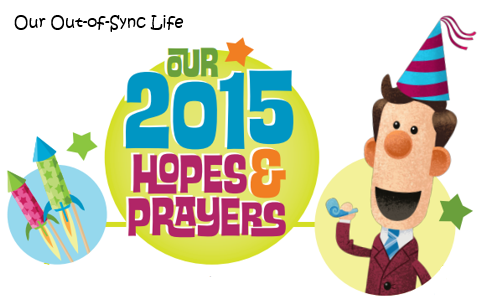 New Years resolutions. Did these top your list?
Lose 30 pounds.
Be nicer.
Eat healthier food.
Attend church regularly.
Have a consistent quiet time.
Most likely, if you set some goals for 2015 you have already broken a good percentage of them. Sadly most resolutions rarely last more than a week. Because of this the Christian cultural norm has been to gravitate away from a list of resolutions and move to a single word of focus.
As I have shared, I love having one target goal for the year that everything in life hangs from. I am still in awe how often my 2014 word of "love" popped up in so many aspects of my life. And, the Holy Spirit has been teaching me so much about "delighting in the Lord" (this year's focus). When I saw a printable offered by What's in the Bible?, I knew I wanted to share this focus with my family.
At breakfast on January 1st, we presented the idea to our children. What one area of life do they need to focus on for 2015?
I sat at the table dumbfounded as the kids one-by-one shared their chosen word. Would you believe that every child came up – on their own – with the exact area that I would have chosen for them?
We discussed that each of us is making a commitment to focus and pray about these areas of our lives. We are asking God to direct us as we learn how to glorify Him with our lives.
After our talk, I went to the computer and pulled up the What's in the Bible? Hopes and Prayer for the New Year printable. I wrote each word of focus on the page to print and post on our refrigerator.
Here is our list from oldest to youngest: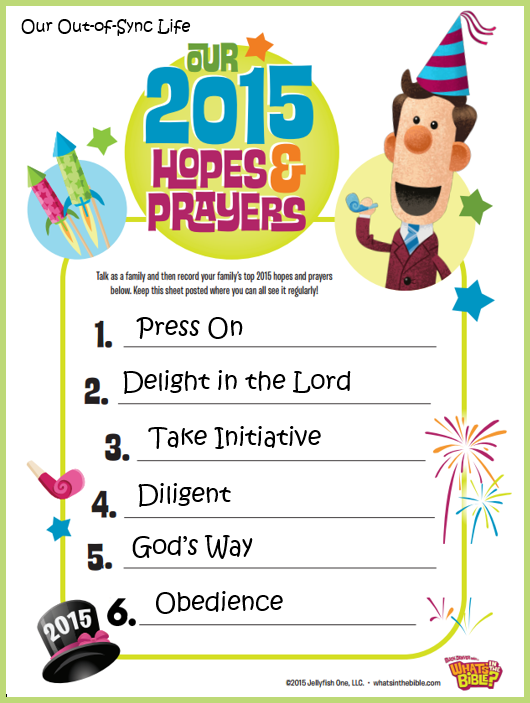 We will use this list for family devotions, in bedtime prayers, and as the Holy Spirit brings to mind the commitment.
I look forward to coming back with updates!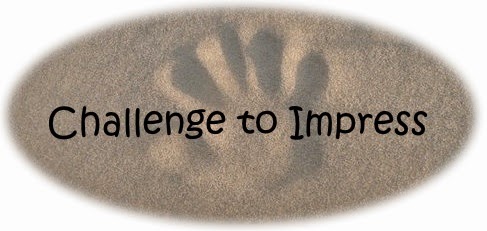 I encourage you to take this idea to your family. If your children are young, use this printable as an area of focus for your marriage, parenting goals, or to list the names of others in your life or missionaries whom you want to pray.
Will you take a moment to share your list with others? Whether you write on this poster, a notecard, or a napkin from restaurant, I would love to see how you use this idea in your family!
Because it may be personal in nature, instead of posting on the public Our Out-of-Sync Life Facebook page join us on the private and safe ABC Jesus Loves Me Group on Facebook to share your list. And if you haven't joined us on this page, please ask to join. I am excited to see where the Holy Spirit leads you and your family!
PS Don't miss our next post as I will be sharing brand new, free, educational File Folder Games that I have created from requests of the ABCJLM Family!