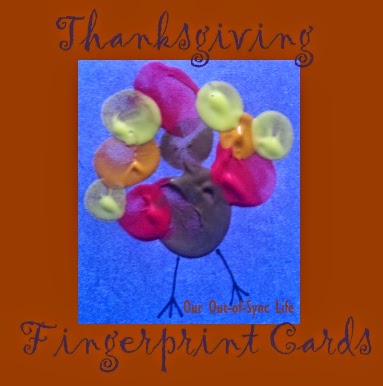 Our ABCJLM family is one creative bunch! I love seeing the ideas that you share in our Facebook Groups. Last week Olga shared this adorable Thanksgiving Fingerprint Card with us. Our group members went wild with the possibilities. I caught up with Olga and asked if I could share the idea with you. Not only did she share the idea, she passed along several pictures to help you with the process.
Supplies:
Template (larger size)
Scissors
Tempera Paint
– Red, Orange, Yellow, Brown Paint (Washable is possible but not required.)
Marker
Sticker or Tape
This idea actually comes from a combination of two ideas that Olga found on this blog for a Valentine's Day Cards and the turkey fingerprint that she found on SillyEagleBooks.com.
Directions: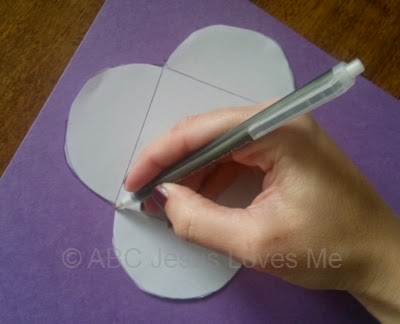 1. Print and cut out the large template from Enchanted Learning. Lay the template on construction paper and trace around.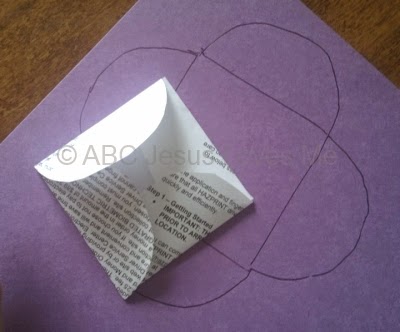 I love how she prints the template on recycled paper. A girl after my own heart.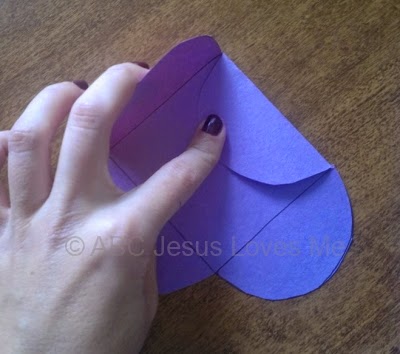 2. Fold the semicircles to form a square. If needed, draw straight lines between the corners to make it easier to fold a straight line.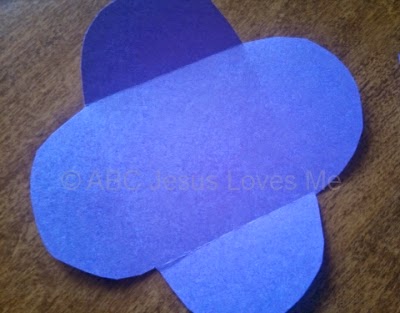 When opened, these lines will divide the card into five sections: middle square and four semicircles.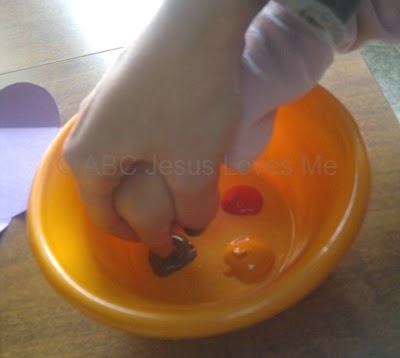 3. Now it's time for the fun part! Squirt a dab of red, orange, yellow, and brown tempera paint on a disposal plate.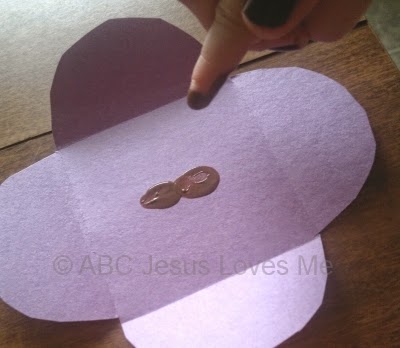 4. Assist the child is stamping two vertical fingerprints in the center square to form the turkey's body.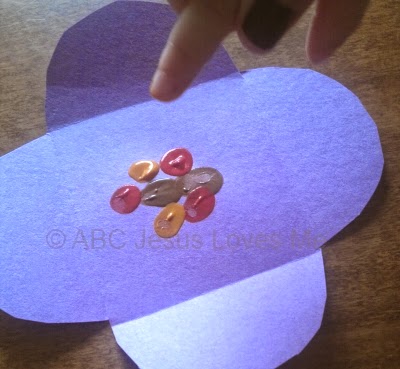 5. Washing the child's finger between paint colors, add feathers using three red, two yellow, and two orange fingerprints. Add more or less according to your liking.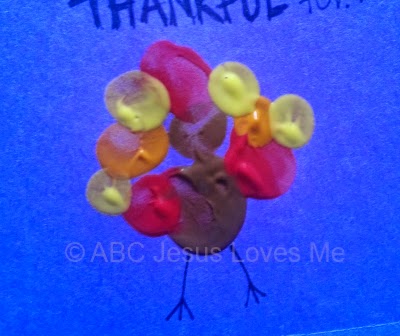 It's he cute! Love the personal touch that the fingerprints add to this card.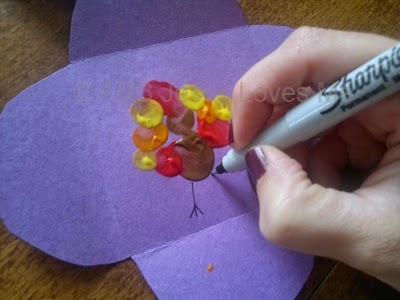 6. Once dry add feet, eyes, beak and a gobbler to the turkey. You could also use googly eyes.
7. In the top semicircle and above the turkey, write "We are thankful for…".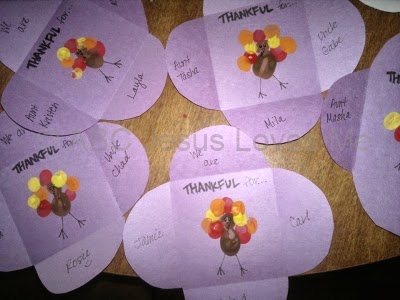 8. Write the name of the recipients or other things for which you are thankful in side and bottom semicircles.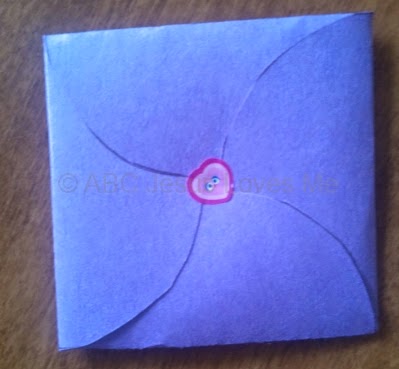 9. Finish by folding the semicircles, one at a time, over the turkey. On the final semicircle, gently push one edge under the first semicircle. Seal with a sticker or tape.
And there you have it. A precious card made with love.
Thank you Olga for sharing it with us! What idea will you share?
This post contains affiliate links.