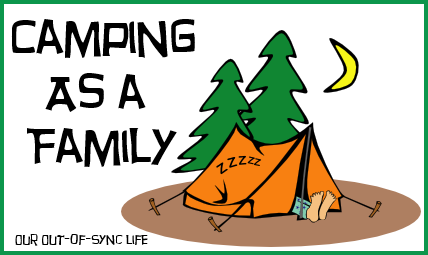 It started as a joke actually.  We were going to rent an RV and travel to the Grand Canyon.  We've talked about it for years.  It fit with our family goals and our love for the outside.
One day out of boredom, my husband and I researched what it would cost to rent an RV and travel that distance.  Sticker shock!  Holy cow we had no idea it would cost a couple hundred dollars a day to rent the RV and that didn't include the fuel for the gas guzzling beast.  We quickly realized that our dream would need to die and a new one would need to be birthed.
Combining the birth of a new dream and what I shared yesterday of Gary Smalley's encouragement to camp, we purchased a used camper and have spent the year camping at various state parks in the area.  Today I want to share tips and lessons we have learned in this first year.
1) Practice at home first.
First of all, before investing in camping gear – let alone a camper – do some trial runs.  Start in the living room with sleep bags.  Graduate to a tent in the back yard.  Do your kiddos sleep throughout the night?  Does everyone welcome the idea of eating outside?  What behaviors need to be addressed before leaving home?  If you are unable to camp on your own property, I would not suggest moving the experience away from home.
Second, practicing at home allows you to see the supplies you need.  Create a list as you gather items that you need the first time so that you can plan what you will need to pack later.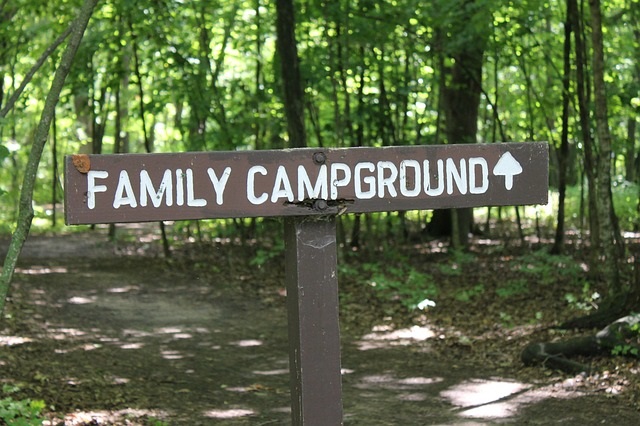 2) Do your research.
Talk to seasoned campers to learn what you need, where to go, and hints.  They have a wealth of knowledge that takes years to gather.  Invite them over for supper, grab a notebook, and glean from their experience.
3) If there are any sleeping issues at home, they will not disappear when on a camp ground.
Our boys wake up early and loud.  We also know that the kids have trouble pulling down after excitement.  This is magnified when in a camper.  There aren't doors to separate or keep the sound down.  We learned that playing an Adventures in Odyssey CD
or reading to them helped them relax enough to fell asleep. Mornings are still a challenge but we are working at home to curve this issue.  And…if you are tent camping, invest in a good air mattress.  You will thank yourself.
4)  Pack per day instead of per person.Using cloth bags which are labeled, the kids place their clothes in each bag based upon the day that they will wear it.  We also have a bag for pj's and swim items (or coats for cooler weather).  We fold each outfit so that the underwear, socks, and pants are all folded inside the shirt.  Each morning we pull out one bag instead of four for each child.  I purchased a folding laundry hamper similar to the one pictured above – Pop-Up Hamper
– which allows everyone to throw dirty clothes.  When we arrive home, I grab the hamper and head into the laundry room.  It folds up beautifully until next use.
One more thing about clothing…bring clothes that you don't care about.  Then when you child asks (or just begins to) to play in the dirt, you don't care!

5) Purchase an Electric Griddle
My husband's aunt suggested an Electric Griddle
and she was right on.  I had dreams of cooking everything over an open fire.  Maybe someday we will, but right now a fire takes too much time and we often come back from trail climbing or bike riding wanting to eat immediately.  I cook most meals on this little beauty.
6)  Plan meals realistically.
This goes along with the above post but my meal dreams were not realistic.  I had grandiose plans of cooking gourmet but I learned this expended a lot of energy in an area that didn't need to be simple.  Most weekend trips consist of quesadillas, pancakes, sausage/egg/cheese biscuits, sandwiches, and at least one meal of hamburgers and hot dogs cooked over a fire.
More tips to come in the next post.  Be sure to share your tips with me and I will get them added.