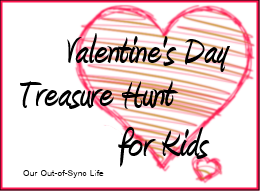 Here is a another fun activity based upon an idea that Amy at TraurigsInTraining shared with me.
Every year my parents helped us welcome in Valentine's Day with a note and a treat on the kitchen table. The note included a riddle that would lead me to another treat hiding somewhere in the house.  While the riddles were fun and silly, the final treat of the Heart Hunt tied the event back to God's love.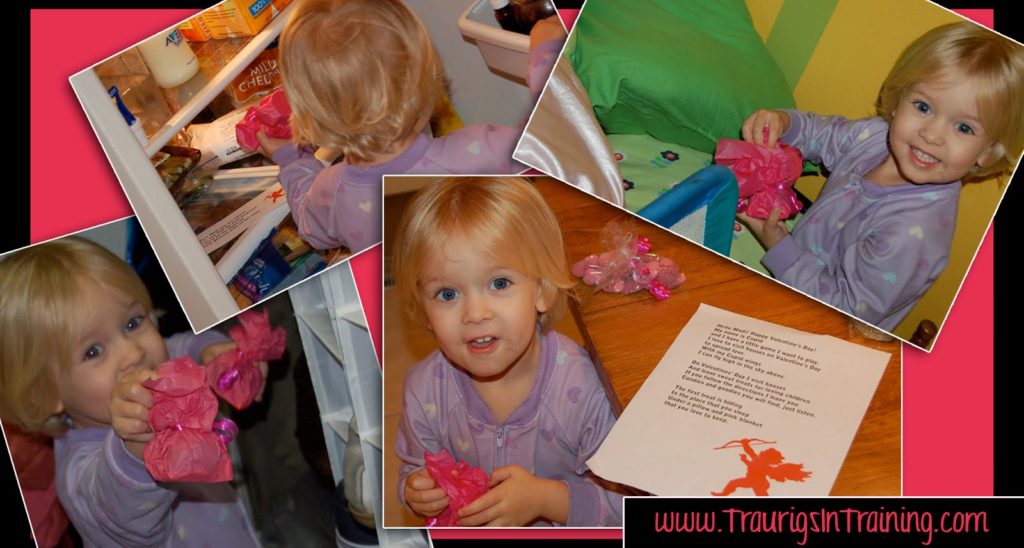 Using riddles like the one below, your child(ren) will find nine clues in the refrigerator, by shoes, and throughout the house.
Riddle #1
Hello _______________________
Happy Valentine's Day!
To learn about true love
I have a little game for you to play.
Nine hearts like this one
Have been hidden for you
To find them
You must read the clue.
The first heart is hiding
In the place that you sleep
Under a pillow and blanket
That you love to keep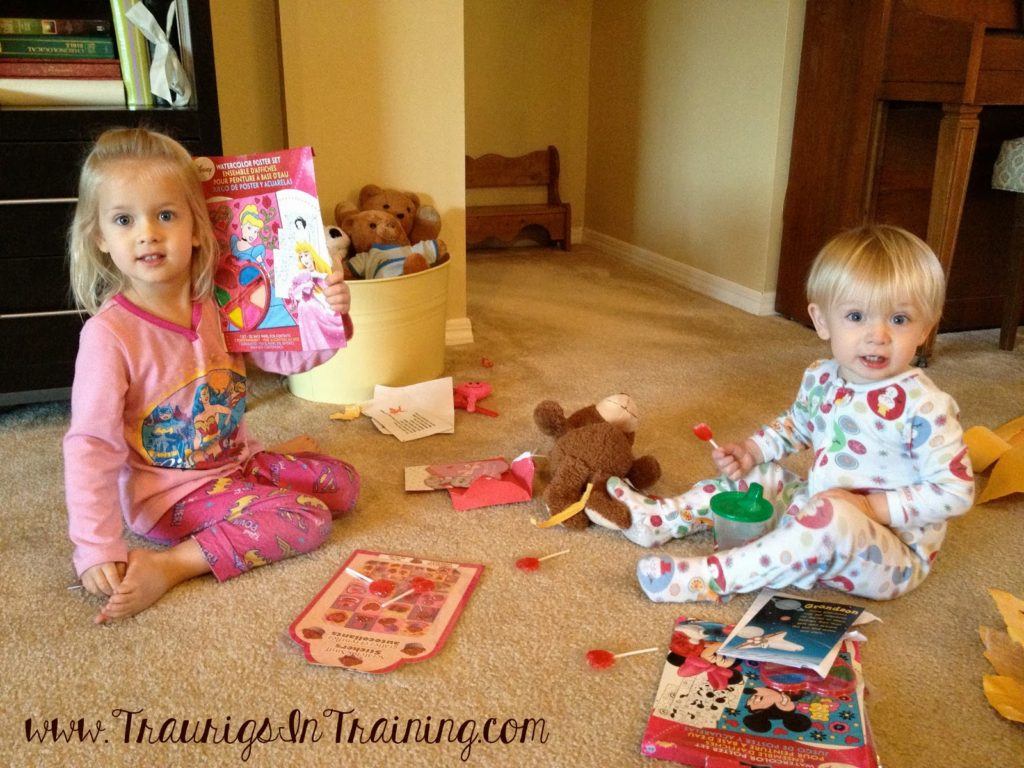 To end, the child will be reminded that God's love is greater than candies and fun games!
Riddle #9
______________ you are so special!
God made you that way!
You can spread love too
By being kind in what you do and say.
When it gets hard know that God is always near
If you just pray and ask, God will always hear.
Click to print the nine Treasure Hunt Heart Riddles to hide with a few fun treats around the house. Don't be afraid to edit the riddles depending on the ages and number of children involved in the treasure hunt.
Don't forget to
for future use too!
Thank you again to Amy for sharing this idea.