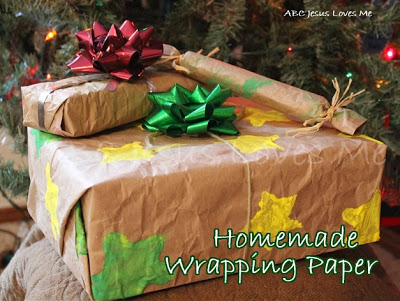 One of the activities in the ABCJesusLovesMe free, Basic 2 Year Curriculum is to make homemade wrapping paper.  It makes adorable presents and allows the kiddos to be involved in the gift giving process.  Plus there is virtually no cost and is teaches recycling!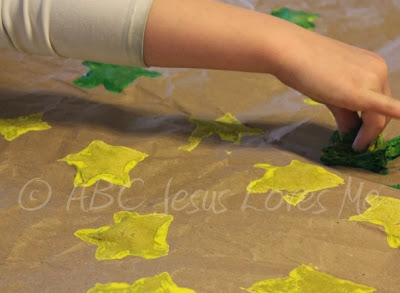 Whenever I receive a package in the mail that is stuffed with brown paper, I smooth out the paper and place it with our art supplies to make homemade wrapping paper.   Brown paper grocery sacks, butcher paper, or easel paper
would also work.  There is also the option to purchase brown wrapping paper.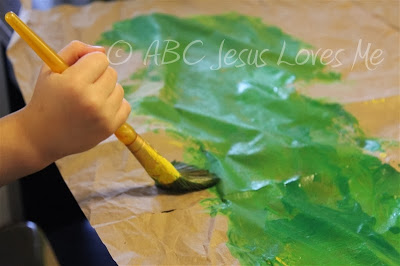 Today we grabbed the crayons, paints, brushes, and stamps to add a personal touch to the presents under the tree.  As he painted, Peanut stated that his wrapping paper was for Papa.  The kids really enjoyed the process and continue to point out the wrapping paper under the tree that they made.

Read more Christmas Traditions to help your child focus on giving instead of "give me."