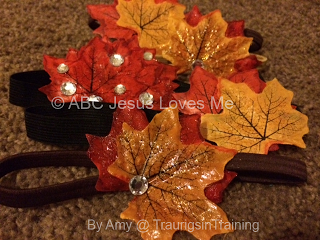 Amy at Traurigs In Training came up with this cute idea for Thanksgiving or Fall. These headbands would be adorable on a little girl or for a children's Thanksgiving or music program.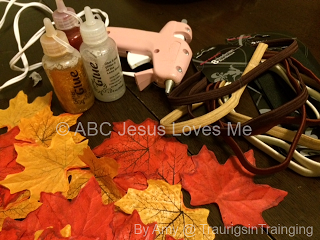 Supplies:
– plastic/fabric headband (Dollar Tree)
– Fall Leaves


– Hot Glue Gun

– Craft Jewels
Heat the hot glue gun and have fun decorating your headband with the fall leaves, craft jewels, and fun fall fabric scraps. (Hot glue guns get extremely hot and should not be used by children.)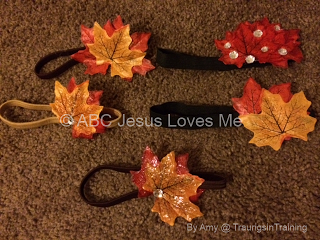 Click to see more of Amy's and ABCJLM's Thanksgiving Ideas.


How would you use the Thanksgiving or Fall headbands?