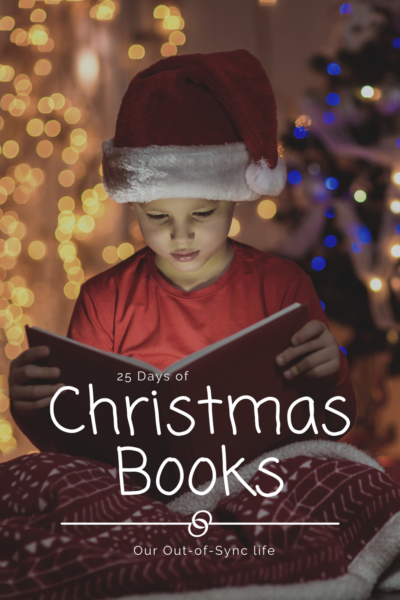 UPDATE: For easy access and viewing, this list has been updated on the ABCJLM Amazon Shop.
On the ABCJesusLovesMe Facebook Group, Helen shared an idea that she found on Pinterest to wrap and read one book per day as a countdown to Christmas or for Advent. I love the idea!
There is a plethora of wonderful children's books focusing on Christmas so I assumed that finding 25 quality books would be a cinch. But in my search, I found most of the lists contained books that focused on the commercial side of the holiday. So with the help of some precious ladies in our group, I compiled a list that intermixes fun and teaching the true meaning of Christmas.
25 Count-Down to Christmas Books
These 25 books are simply suggestions. Additional options to substitute as needed as listest below. Also fill free to change the order as needed!
Additional Christmas Book Options
Below is a list of books that others have suggested that may also be use.


One Shining Star: A Christmas Counting Book
Christmas Books by Crystal Bownman
– Several books written by this talented author.
The Best Thing about Christmas (Happy Day)
The 12 Days of Christmas: The Story Behind a Favorite Christmas Song
B Is for Bethlehem: A Christmas Alphabet Board Book
The Adventure of Christmas: Helping Children Find Jesus in Our Holiday Traditions
Legend of the Christmas Stocking
Why Christmas Trees Aren't Perfect
The Gift of the Christmas Cookie: Sharing the True Meaning of Jesus' Birth
The Christmas Miracle of Jonathan Toomey
What Happened to Merry Christmas
The Greatest Shepherd of All: A Really Woolly Christmas Story
Humphrey's First Christmas
The Littlest Magi SEA: A Christmas Tale
The Story of St. Nicholas: More Than Reindeer and a Red Suit
Secular Christmas Books
These super cute books contain discussion of Santa Claus.
Scholastic Reader Level 1: Noodles: I Love Christmas (with sticker sheet): I Love Christmas! (with Sticker Sheet)
That's Not Santa! Hello Reader (Level 1)
A Wish for Wings that Work: An Opus Christmas Story
Discover more Christmas Traditions on the ABCJesusLovesMe Preschool Curriculum website.