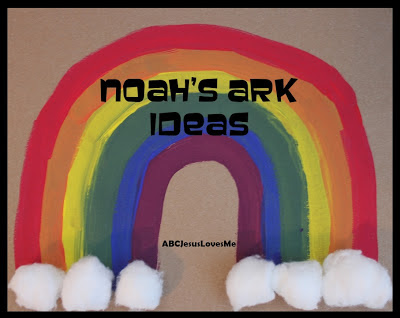 Did you know that ABCJesusLovesMe contains a listing of specific ideas for each of the major Bible stories?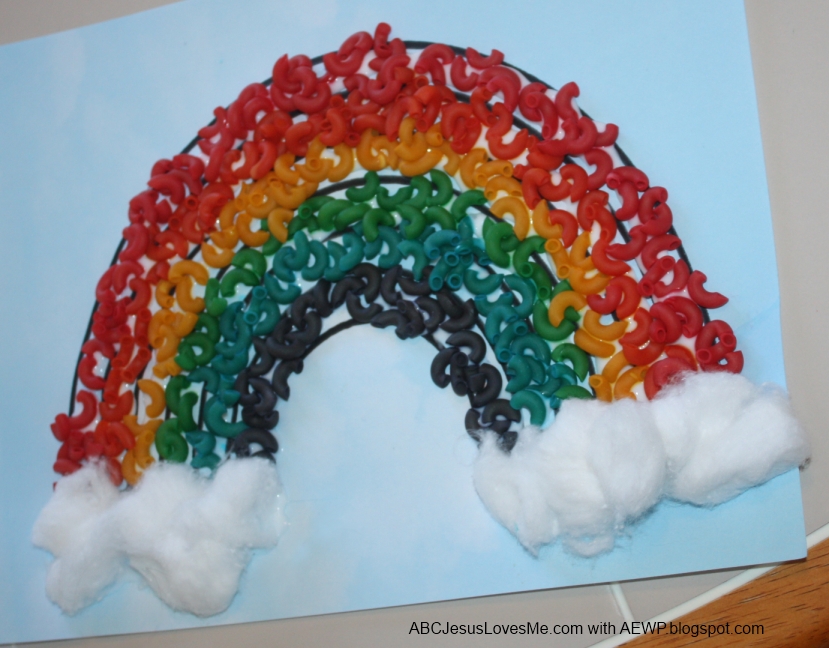 Creation
Noah
Jesus' Birth
Gideon
…and the list goes on!
For each of the Bible stories, you will find ideas such as crafts, books, coloring pages, printables, songs, poems, computer games, and snack ideas. Also included are links to other ideas online.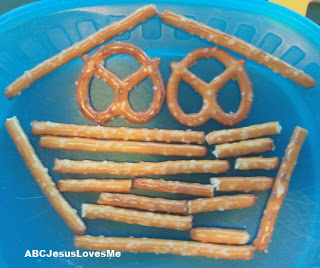 Today, I am going to share a few of the ideas on the ABCJLM website to help children understand the story of Noah and the Ark.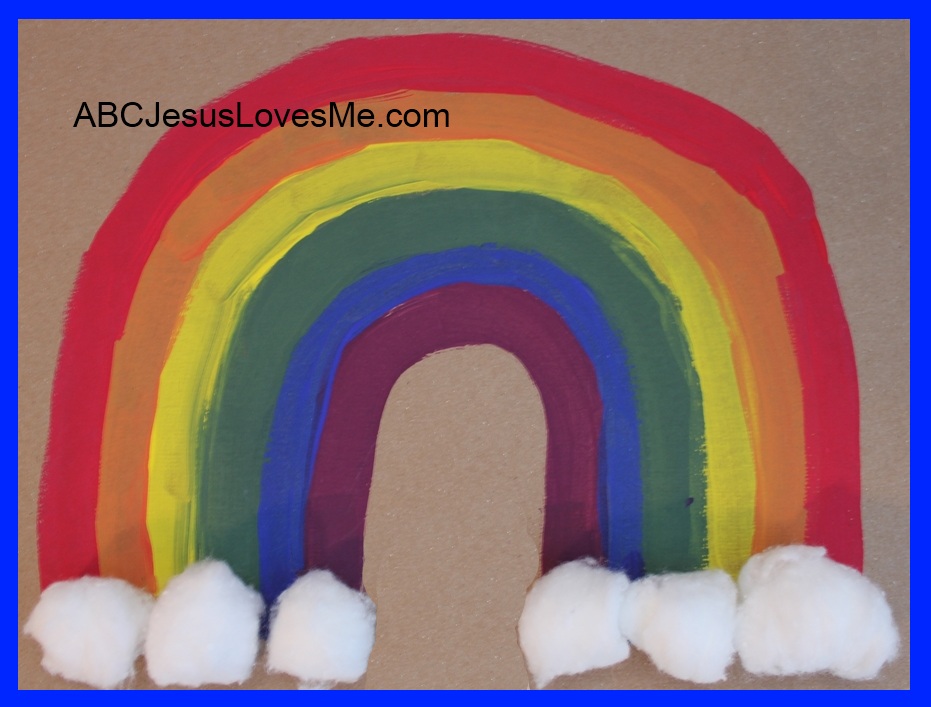 So far you have seen photos of just a few of the craft ideas. Directions and a supply list is provided for each idea.
And, here is a fun idea especially for a room full of children:

Create a Rainstorm (Original author unknown)
Imagine
sitting with Noah's family and the animals on the boat and the storm
comes. Have the child help you create the storm by following your lead.
Add this activity to a Family Night for more fun!
1. Slowly rub fingertips together (wind coming)
2. Slowly rub hands together (wind getting heavier)
3. Quickly rub hands together (wind getting stronger)
4. Slowly snap fingers (raindrops coming) – This is a very difficult task for a preschooler but the child will have fun trying!
5. Quickly snap fingers (heavy rain)
6. Clap hands (thunder)
7. Clap and then immediately hold hands up with spread fingers and strike downward (lightening)
8. Quickly tap thighs (very hard rainfall)
9. Repeat in reverse order (storm gradually calming down)
10. Make large arch over your head with arms to create a rainbow
Take a moment to check out the
Bible Story Craft and Activities
and then be sure to
for later use!


Some of the images above have come from moms just like you! What idea can you share to add to our page?