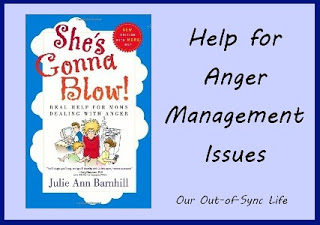 On Monday, I shared the first little nuggets of wisdom that I gleaned from Julie Ann Barnhill's book She's
Gonna Blow!: Real Help for Moms Dealing with Anger. Today is the fourth in this week-long series providing you with practical tips to use in your own life.
Wisdom Point #4 –
As people learn
our story, I often hear them say, "God gave you these children because He knew that they
needed what you can provide for them." While it is a sweet compliment, it
isn't really the truth.
Julie Ann Barnhill
shares the other side of the equation. "God gave [me my children]
to make [me] more like Jesus."
This statement is
a little more humbling. It shows me just how much work God has to do
in me! And obviously by the behavior of my children, a whole lot!
As I work to
love and train my little challenges, I see God working on my heart.
He is teaching me love and grace. Patience. Self-control. Mercy.
He is softening my heart.
In reality, all that I can
provide them is what God has provided for me. Which means, I am not providing anything for them. It is God who is training me and then through me He is training my children.
See how God is in the center of it all?


How are your children making you more like Jesus?


Thank you to Harvest House Publishing for allowing me to review this helpful book.