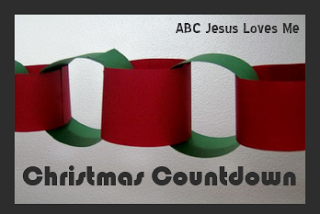 A Christmas Countdown Chain is a fun activity to do with your kiddos for very little expense or effort. The kids love to tear off a chain each day and you can refer to the chain every time you hear the "How many days 'til Christmas?" comment.  This activity would also work with the Christmas Countdown Activity shared this week.
What You Need: 
Red and Green Construction Paper – cut into 1"x8" strips to make 12 and 13 strips of each color (totaling 25 strips)
Stapler or glue
Marker
What To Do: 
Write the numbers 1-25 on the strips, alternating colors between numbers
Link the colors together to form a chain using the glue or a stapler
Tear off a link each day (starting with the highest number)
Each day, count the links that are left.