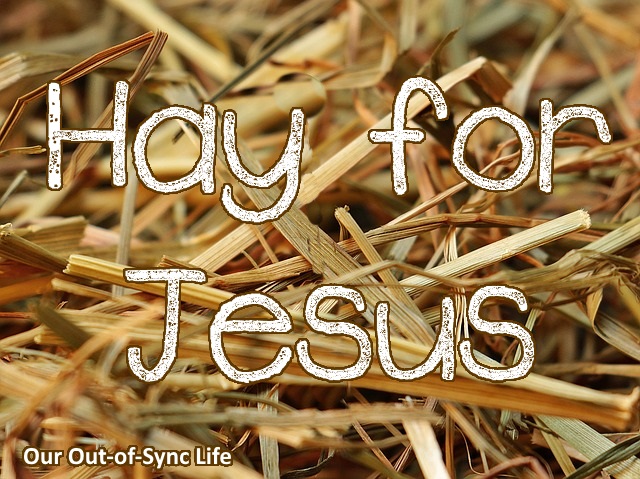 Welcome to our Christmas Traditions series! During the month of December, I will be sharing with your ideas that I have gathered to help you keep Jesus as the focus of the month and to create traditions to last a lifetime.  While many fun and great ideas will be shared, no family can do all of these ideas.   So, pick a couple that will work in your situation and begin making memories this year!
This tradition comes from a very special family that I grew up with.  Actually several of the traditions that you will read about come from the "Campbell" family.  Thank you for sharing these wonderful ideas with us.
Growing up, our coffee table housed a little manger with hay under it.  During the time between Thanksgiving until Christmas, every time we did something without being asked to do it, we got to place a piece of hay in the manger. The goal was to get enough hay in the manger by Christmas for baby Jesus.
I love this idea!  Precious tradition for little ones.
Use this idea for immediate obedience, finishing a chore, using encouraging words, saying "Yes, Ma'ma," or any other completed task.
Since a bale of hay is not readily available to everyone, try using ornamental grass from your landscape.  You could also use artificial or dried decorative grass found at your local hobby store.
Beth shared this idea on the ABC Jesus Loves Me Facebook Group:
I love this idea! I have been trying to decide what we can do to replace the spot where our thankful turkey was. I am going to take this idea and make it into a poster idea. . . a giant manger drawn on poster board with strips of paper for the hay.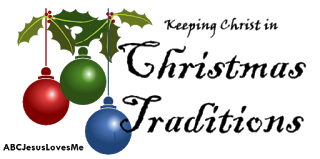 Gather more Christmas ideas in our blog series – Christmas Traditions throughout this month – and on the ABCJLM  website page – Christmas Ideas. Be sure to "Follow" our blog (in the right-hand column) so you don't miss any fun ideas!