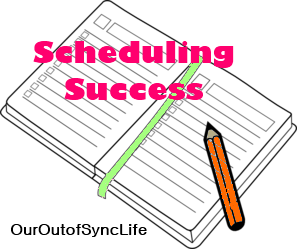 Yesterday I gave you a picture of my week in the form of what I do with the 168 hours that I have been given. I disclosed how many hours a week that I spend on work, cleaning, kiddos, husband, etc.
The calculation revealed some areas of change that need to occur so that my schedule truly reflects what and whom I value.
In today's post, let's begin to set priorities and then we will start to create a schedule that matches what is most important.
What should be the most important thing in my life? Let's see what the Bible has to say:
No servant can serve two masters. Either he will hate the one and love
the other, or he will be devoted to the one and despise the other. You
cannot serve both God and money. (Luke 16:13)
You shall have no other gods before me. You shall not make for yourself an idol, or any likeness of what is in
heaven above or on the earth beneath or in the water under the earth.
You shall not worship them or serve them; for I, the LORD your God, am a
jealous God. (Exodus 20:3-5)
Jesus replied: "Love the Lord your God with all your heart and with all your soul and with all your mind." (Matthew 22:37)
First and foremost – I desire for God to be number one in my life. And if I say this, then what I do each day and throughout the day has to match this statement. To make this happen, I will continue to carve out 30 minutes each morning for Scripture reading, prayer, and journaling.
These 30 minutes have proven to be the most important 1800 seconds of my day. It is in this half-an-hour time that I yield my day over to God, open my heart to His will, and ask Him to speak to me throughout the day.
I covered the how-to's of quiet time in our Morning Times with God blog series and I encourage you to go back to read or review these posts to help you get started.
Secondly is church.
Let us not give up meeting together, as some are in the habit of
doing, but let us encourage one another—and all the more as you see the
Day approaching. (Hebrews 10:25)
Now you are the body of Christ, and each one of you is a part of it. (1 Corinthians 12:27)
Do you guard that time of meeting with other believers or do you allow other activities to slide into it's place? I am not talking legalism; I am talking about priorities.
What about an accountability group or Bible study? Many churches form new groups the first of September. Would now be a good time to join such a group? This is a decision that only you and your husband can make together if now is the right time.
If we say that God is the most important person in our world, then our schedule has to reflect that.
To get you started, I have placed a schedule template on the Daily Schedule page on the ABCJLM website. There you can print off the template, or create or use your own. There are several apps available on your phone or ipad as well – Cozi or just the basic Calendar and Reminders features.
Your assignment:
– Decide and designate times that you will be spending with God through quiet time, church, and possibly a small group.
Discuss this part of your schedule with your husband. If you can, ask him to hold you accountable. You can also ask a friend or member of your church. The "SISTERS" Group is available on Facebook for those who want to connect with other girls who desires to redeem the time with her Savior. Each of the girls in this group have chosen to rise early, before the day takes her away, and to sit at the feet of Jesus.
I understand that you are busy. I am busy. But, the time that we spend with the Lord will never be wasted. I promise.
Tomorrow…husband time.

When do you spend time with God?