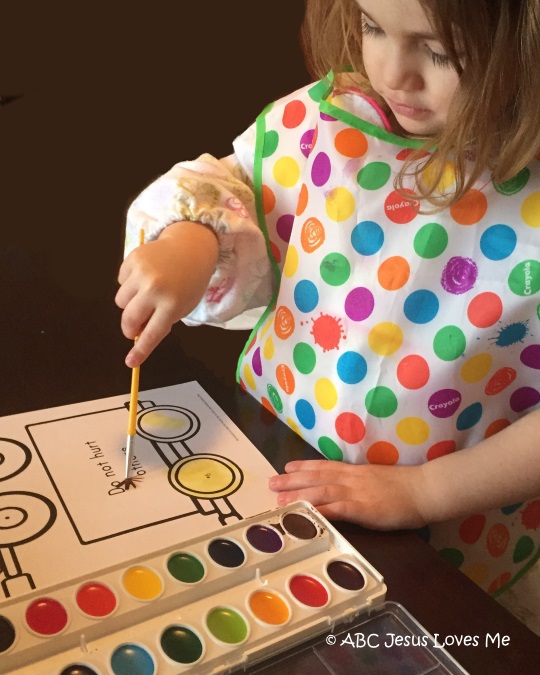 image shared by catherine
Below are excerpts from a post that a mom made on our Facebook Group.  There is so much wisdom in this schedule. 
I started this program last week with my 2 year old. She absolutely loves it! With the short attention span that children her age usually have, I incorporate aspects of the program into "regular" activities. We 'sing' our Bible verse while I'm fixing her breakfast. We read her Bible pages right after breakfast.
Then I let her play for a while. When she starts getting into stuff she's not supposed to be in, I figure that's when she needs some direction, so we sit down in the floor and have 'school.' 
After the first couple of days, all I've had to do was say "school time!" and she will run and take a seat on the rug while I pull out her bulletin board. The board has pictures of things that go with the shape, color, letter and number we are working on….
Then I let her color worksheets that I pin to the board.
When she's done coloring, I get the play-doh out. My little girl doesn't talk much. She says a few words here and there, but she has a hard time communicating a lot of things. The play-doh is where she really demonstrates what she's learning. I get out 2 colors (the color of the week and any other color I choose.) I start out by making 2 balls (one of each color) and I tell her to smash the 'red' one
Then we move on to shapes. I cut 2 or 3 shapes out while she's busy squishing the part I let her play with freely. After I have 2 or 3 shapes done, I ask her to smash the 'circle.'
After 'school time' she gets a color of the week snack, then she goes back to free play until lunch.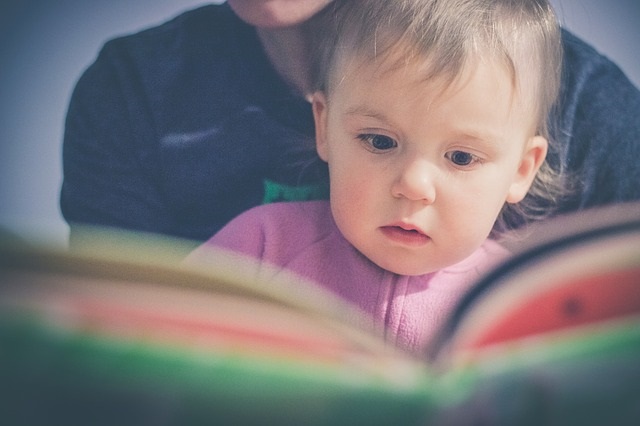 After lunch she gets to choose a Bible story for me to read to her, then we sing our song, and off to the bath tub it is.  If we do a painting activity, then we squeeze it in between lunch and bath.
In the bath tub, we do our Creation Day Finger play.
After her bath she takes her nap. When she wakes up, we do our poem, then it's normally free play until dinner, unless she gets out of control, in which case she has 'free draw' on her dry erase board  with Dry Erase Crayons
using her color of the week or more play-doh time.
After dinner, Daddy reads her the book of the week, then it's family time after that.
Wow!  Do you see how the learning flows with the day?

Thank you, Rachel, for sharing this with us!  You have grasped the ABCJLM concept very well.
Tomorrow…a homework assignment that will change your life.
Read more:
– Incorporate Learning into the Day
– Making Learning Part of the Day
– What are Teachable Moments and How Do You Use Them?