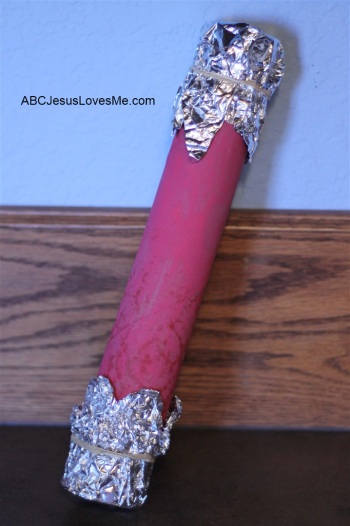 Craft: Rain Sticks
Tear off one sheet of aluminum foil that is three times as long as a paper towel tube. Roll the foil lengthwise like a snake. Wrap the foil around a wooden spoon creating a spring-like shape.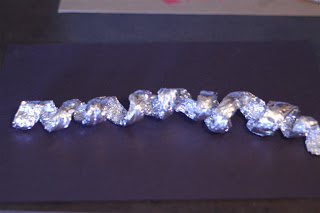 Stretch the foil to be as wide and long as the tube. Place the spring shaped foil into the paper towel tube. Add a couple of layers of aluminum foil or construction paper to the bottom of the tube to secure the contents. Secure tightly with a rubber band.

When I say tightly, I mean securely. We experienced a bean shower in our laundry room one morning! You should have seen the kids' eyes!
Add dry beans and/or dry macaroni to the fill the tube 1/10 of the way (make sure that the foil doesn't fall down from when pouring in the beans or macaroni). Add a matching cap to the top of the tube. Decorate. Teach the child to tilt the stick slowly.
Use this craft for: