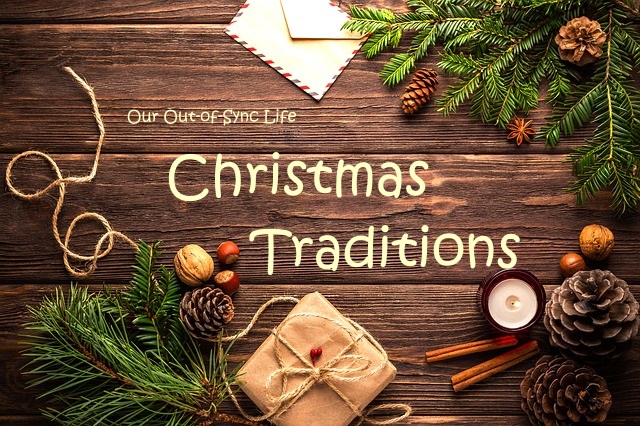 This post is very unlike me.  I rarely ever suggest a place to visit; especially a place that cost a very large chunk of change.  But, if you live in the central part of the US and there is a little wiggle room in your budget, Silver Dollar City is a wonderful Christmas Tradition to start.
We were able to acquire some free tickets so we took the opportunity to take the kids for an Old Fashion Christmas.  Unwisely, we told them the plan weeks in advance.  Oh, the list of questions!
For those of you not familiar with Silver Dollar City:
Silver Dollar City, located in Branson, Missouri, combines the wholesome family fun of a major theme park with the timeless appeal of crafts and a dedication to preserving 1880s Ozarks culture. Over 100 craftsmen are on park demonstrating glass blowing, blacksmithing, pottery, candy making, candle making, and many other disciplines. Packed with over 30 rides and attractions, 60 unique shops and restaurants, and 40 dazzling shows a day, Silver Dollar City truly appeals to all ages. It also hosts six major festivals per year and was named one of the Top Theme Parks in The World by the International Association of Amusement Parks and Attractions.
Basically, Silver Dollar City is like nothing else (at least that I know of).  While it has the amusement park rides, the park is so much more.  We love to watch them blow glass into beautiful creations, sample candy that has been made before our eyes, and view beautiful furniture being made.  Visitors are able to see how things "used" to be done.
Of course the amusement park rides are fun.  The kids loved to laser shoot at targets while on the boat ride, pick a horse to gallop away on the carousel, and don't forget the favorite "Fire in the Hole" mini rollarcoaster.
While the water rides and some demonstrations are closed for the cold months, there is still a lot to see.  At Christmas, our favorite is the train ride and the lighting of the massive Christmas tree.  For both events, the true Christmas story is told with the pronoun "He" used instead of Jesus.  What makes Christmas time extremely special at the park are the lights.  Everything imaginable has been decked out beautifully with lights.
Silver Dollar City is one of the few places that is truly family friendly.  (Think Chick-fil-a meets amusement park.)  You can bring in drinks and snacks – which helps immensely with the costs.  Activities and shows are kid friendly and entertaining (though the Saloon show sits on the line).  The park is extremely clean and well maintained.  It truly is a place where families and people of all ages can go to get away from the hubbub of life.
Going to Silver Dollar City with young children:
If you are able to visit the park (or any amusement park), here are a few tips that I would encourage you to think about before arriving:
Walk, Walk, Walk – Silver Dollar City is filled with hills.  It was hard for Little Man to keep up.  Daddy ended up carrying him a lot of the time.  Make sure the kids have good tennis shoes on.
Strollers – We love them.  We hate them.  Most of the rides and shows do not allow strollers.  Understand that you will leave your stroller behind a lot.  Since many strollers look the same, mark yours with balloons, a bright ribbon, or some other indication so that you can easily spot yours.
Backpacks – This is my opinion…leave the purse behind.  If needed, take a backpack.  Some of the rides do not allow you to carry anything on.  So you have to leave whatever is with you in cubbies.  Also a backpack is easier to carry through the hilly terrain.
Food – As I stated before, you are allowed to bring food into the park.  I highly suggest snacks and drinks as the price of food is pretty steep inside the park.
Wait Lines – Depending on what day you go, there will be long lines of waiting.  Prep yours little ones that you will have to wait to do activities.  Bring some items for them to do while waiting if patience is a virtue they are struggling with.
Map – It may help to have a plan before hand.  View the map online and decide what shows and activities you want to participate in so that you don't miss anything.  Shows times are available online.  Also, be sure to figure out where the bathrooms are around the park.
Weather – Rain, snow, heat…Silver Dollar City does not close.  Check the weather before hand so that you are prepared for whatever Old Man Winter throws at you.  I have been there when it poured down rain, frigid temperatures, and when water rides felt really nice.
Don't Touch – Silver Dollar City is filled with shops where they sell what is made and other products.  After you view a demonstration, you are often times directed into the shopping area.  Explain to the children that they are to look with their eyes and not with their hands!
Designate a Meeting Spot – It would be very easy to get separated.  Cell phone reception is sketchy at best.  Choose a specific place to meet if need be.
Someone Gets Lost – This is my biggest fear in large crowds; especially since Little Man wanders off.  All of the Silver Dollar City employees are dresses in 1880's attire.  Teach your children to go to one of these people if they get lost.
Right now, tickets for the month of December are only $30 a piece when ordered online.  Typically they are almost $50 for children and $60 for adults.  Like I said, this place isn't cheap!  This is a wonderful deal if you can make it!