You will notice on the left-hand sidebar, there are five new buttons. Some of your will know exactly what each one of these are. That's great. Others of you won't. That's fine too. In a nutshell, all of these buttons allow you to follow this blog without ever missing an update. So just in case you need a beginner's course or simply a refresher, I am going to try and help!

The black button is to subscribe via RSS feeds. Not sure that that is? Click
here
. Once you click on this button, you can choose the web-based news reader you would like to use. There is also a button to have blog posts sent to your email.

Twitter is a social networking site where you can become a follower of friends and blog. There you can see short updates, called tweets.

Email is my main form of communication. By clicking on this button, you will receive emails of each blog post. Thank you to Laura for suggesting this to me!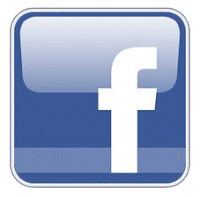 Facebook is another social network. Choosing this button will allow you to stay connected with your friends while following Our Out-of-Sync Life! You won't miss a post. Also, become a fan of this blog,
ABC Jesus Loves Me
, or
Interrupted Expectations
.

The final button is actually the one that I (and 42 of you) use to follow blogs – Google Friend Connect. Blogger Dashboard or Google Reader are two options on this button as well.
Please bare with me as I am still trying to figure all of this out. If you do find an error, I would ask that you please
email me
!