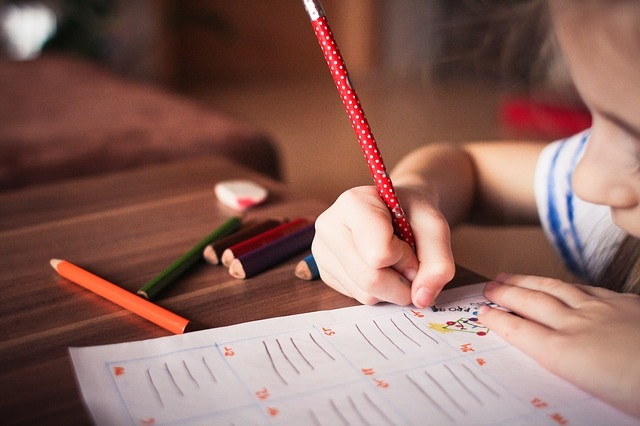 Adults love to talk to Little Man.  His blunt honesty and peculiar choice of words fascinate them.  To no surprise while at a doctor's appointment, Little Man started a conversation with the doctor.  But to my surprise, Little Man channeled the conversation to share with the doctor the ABC Jesus Loves Me preschool curriculum website.  Having two young children herself, the doctor asked some followup questions.
"Is it a homeschool curriculum?  I can't add more to my to-do list," she wanted to know.
Even in her question, I heard defeat.  It was almost like she felt condemnation from me for not doing enough as a momma just because I own a preschool curriculum website.
I immediately said, "No, just the opposite."
I explained that ABC Jesus Loves Me is not a list of must-do's and requirements.  Instead it is a guide to help an adult be intentional.   The Lesson Plans provide ideas to lay a solid foundation in Bible, academics, and development.  Depending on what the child needs, the adult can cover 1, 4, or 15 objectives from each Lesson Plan.
The more I talked, the more her stance relaxed and her demeanor softened.  She felt hopeful in teaching her children. 
Getting Started
First glances at ABCJLM may be overwhelming.  There are a plethora of ideas, links, and supplies.  But once you begin, you see just how easy intentionality can be.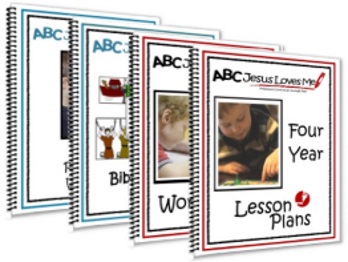 Minimal Prep Work
In creating ABCJLM, my goal was to provide ideas and objectives for busy parents, grandparents, and teachers in a manner that would allow them to be intentional with teachable moments and not spent hours planning. This is especially true if you purchase the spiral-bound Lesson Plans and Workbooks.  Check out the blog post Please Don't Overprepare to understand more.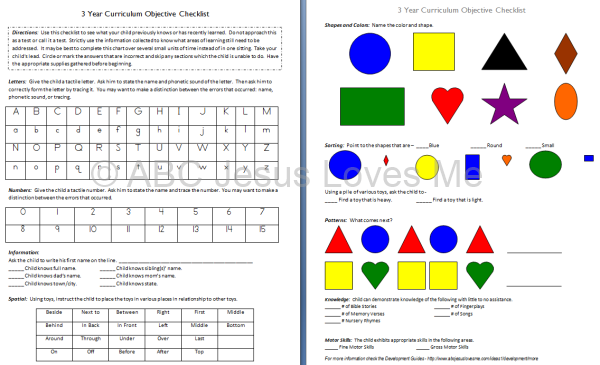 Objective Checklist
Using the Objective Checklist included in each of the Curriculum Workbooks, evaluate what the child currently knows.  Do not be frustrated if the child does not know many of the objectives.  If you follow the 36 weeks of lesson plans, you will be amazed at the improvement by the end of the curriculum!
Be Intentional
"Being intentional" means looking for opportunities in daily activities to teach life, Biblical, and academic skills. Instead of the objectives dictating the day, I encourage you to incorporate the learning into the day.  Click to view real-life situations that will help you incorporate learning throughout the day without much effort.
Start Slow
During the hot summer months, intentional learning may have taken a considerable second to swimming, playing in the park, and family vacations. It may take a few weeks to get into the groove again.
Schedule Weekly Time
Designate specific times into your week for sit-down activities.  This may be the time that you do writing activities, reading, or crafts.  Click to view a couple of Daily Schedules for example.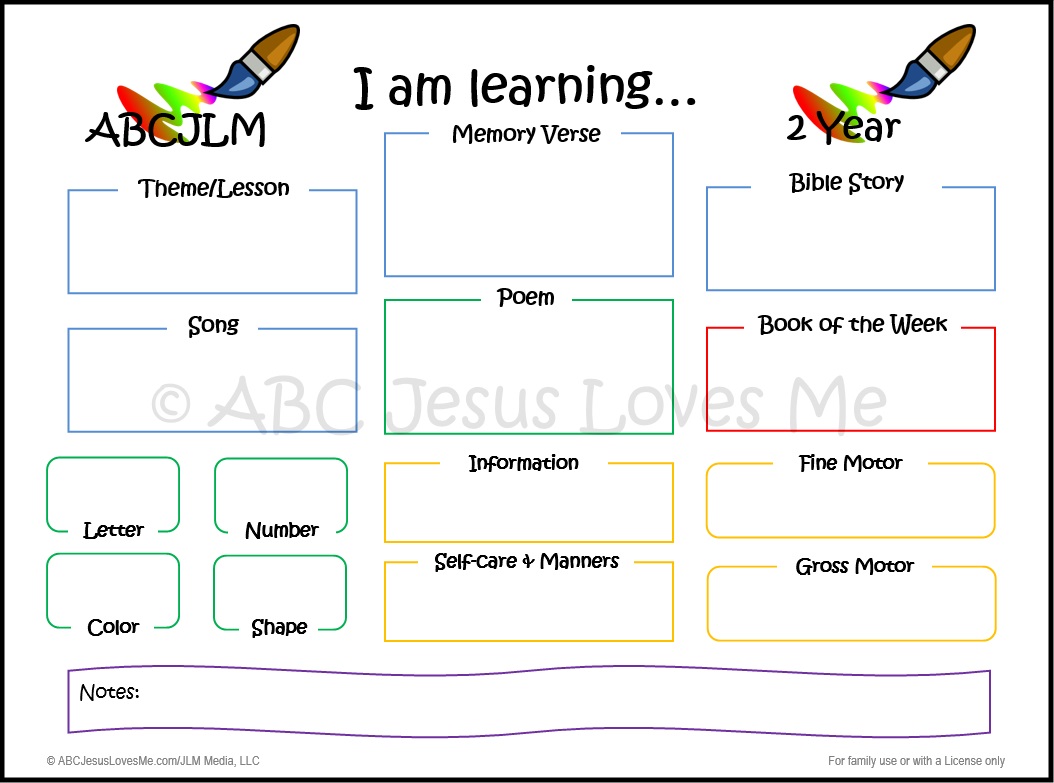 "I am Learning" Objective Posters
Each week fill out the Objective Poster included in the Curriculum Workbooks.  This helps keep the weekly objectives in mind so that you can look for teachable moments throughout the day.
Do Not Stress
Remember you are preparing your child for kindergarten, not Harvard Law School.  Also, you are setting a foundation for learning and thus retention may take time.
Introduce – Recognize – Identify
Sometimes retention isn't occurring because steps in teaching are missing.  This page will explain How to Teach concepts to children.
Enjoy the Time
As a momma to a teenager, I can attest that the preschool years fly by.  View the time you have with your kiddos as a gift from God.  Sadly, the time passes so quickly.
Hope in Parenting and Teaching
Remember the doctor who thought teaching her children academic and Biblical principles was just one more thing to add to her overflowing plate?  She's not alone.  Many adults feel this way and you may feel overwhelmed and defeated as well.
But we've made it easy for you!  Check out ABCJLM and let me know what questions you have!
---