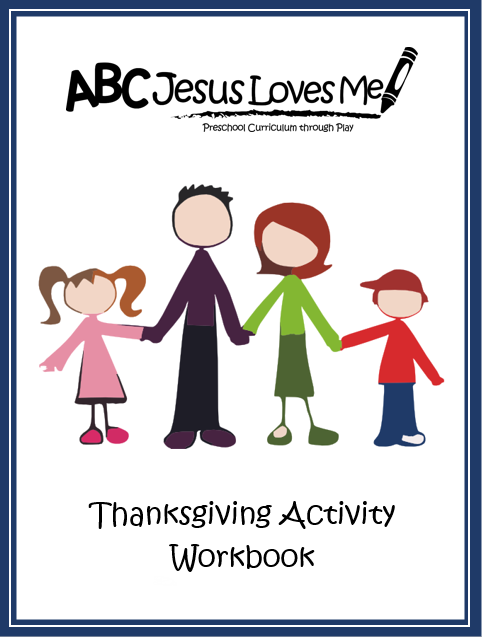 Two years ago I released to all blog subscribers the Lego Christmas Activity Workbook.  Last year, the Easter Workbook.  The response has been amazing!  You have loved the simple activities helping your family redeem the seasons.  And I am super excited today to share with you the ABCJLM Thanksgiving Activity Workbook.
"Be joyful always; pray continually; give thanks in all circumstances, for this is God's will for you in Christ Jesus."  I Thessalonians 5:16-18
Thanksgiving is a wonderful time to focus on this commandment.  But for the past few months, God has been teaching me that is more than thanking God each November.  When thanksgiving becomes a way of life, our entire lives will be changed.  Instead of drowning in our circumstances, we begin seeing God as Sovereign Lord, a provider, and a protector.  To help your family and mine begin this life changing process, I have created the Thanksgiving Activity Workbook.

Objectives for the Workbook:
1.  To place God at the center of the Thanksgiving holiday.
2.  For the child to understand how much God has done for us and why He should receive praise.
3.  To teach the child various ways to praise God.
4.  To create traditions that draws a family together.
5.  To "impress" Christ on the child (Deuteronomy 6:7).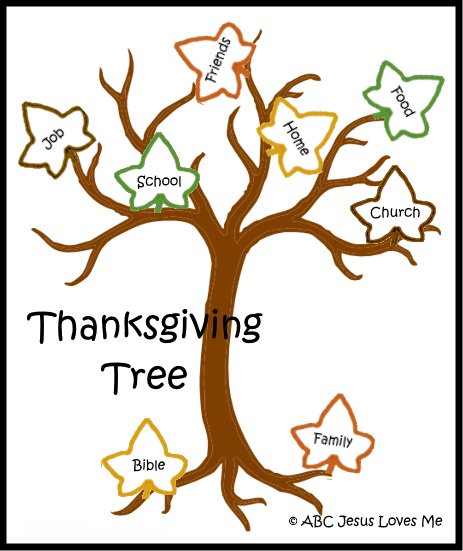 Key Points:
1.  Psalm 100 is one of the most popular chapters for praising God.  For this reason, this Workbook centers around memorizing this psalm using a storyboard and actions.
2.  Weekly crafts, songs, and activities to support the learning.
3.  A Thanksgiving Tree to develop an ongoing list of praise.
New:
Because you may not be familiar with the traditional songs used in this Workbook, I have created YouTube videos to allow you to hear each song and see the actions.  Links to these videos are provided in the workbook.  (Please do not share the links to these videos.)
Please share Our Out-of-Sync Life with your friends and family.
How can I get the Thanksgiving Activity Workbook?
If you are subscriber to this blog, check your most recent email or RSS feed.  The link will be found at the bottom.  Follow the directions after clicking on the link.  (The link will only be available mid-October to November.)
If you are not a current subscriber, don't wait!  Subscribe now to get your free copy of the Lego Christmas Activity Workbook!  You can find the link on the next blog post delivered to your email or RSS feed.
Can't wait to hear what you think and how you adjust the ideas for your family!
PS.  The Christmas Activity Workbook will be re-released in the coming weeks.