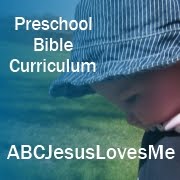 It's true. I've been pretty quiet on the front end lately. And for that I apologize.
But, I have to say that I am working really hard on the back end. Have you heard all of the exciting activities that are going on?
Let me take a moment to fill you in!
For the last month, we have been creating a brand new website. Well, it isn't really a brand new website. It contains the same content as the current ABC Jesus Loves Me website but it will look brand new.
A new layout. A new organization. A new look! And I can't be more excited to let you see it.
It's not quite ready but it will be soon. So, stay tuned as I will be sharing secrets about the progress!
Oh and…I will be announcing a giveaway soon. You won't want to miss it.
Until the upgrade is finished, know that I haven't gone MIA. I am just working undercover for a little while!


What chances would you like to see on the current ABCJLM website?